STP063: Building a Business vs. Building an Asset with Scott Fritz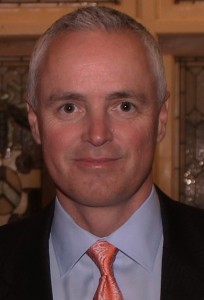 After founding Human Capital in 1997, Scott Fritz grew the company into a nationwide player with 2007 annual revenues of $170 million dollars. He also acquired Atlantic Insurance, a property and casualty agency, re-branded and re-positioned the agency, and sold it – all within two years. In this interview, however, he goes back to the beginning—when he spent two and a half years without a paycheck. He describes the factors that produce a successful business at its inception—in particular, why a certain amount of "failure is not an option" attitude can be helpful to getting a business of the ground.
He also discusses:
Building a business vs. building an asset
Getting "out of the way" of talented employees, and how to let people do what they were hired to do
Building owner wealth vs. building company value, and why owners should take wealth out of a business—and how much
Transitioning yourself out of the business you founded, in three steps
Positioning your company to be acquired, and why it's the same as positioning your company to acquire others
Learning to be okay with passing your work to someone who may not be capable of 100% of what you did—but why 80% is good enough
Fritz is the author of The 40 Hour Work YEAR; he currently oversees funding and strategy for Vision Group Management, a website transaction company focused on the acquisition and monetization of over 50 websites around the world. He is also the founder of Growth Connect, specializing in transforming businesses into assets, and an active angel investor.
Learn more about Fritz at 40hourworkyear.com, which provides details on his book, coaching business, speaking, and more.
Facebook
Twitter
LinkedIn
0Shares