STP064: Personal Financial Planning for Small Business Owners with Sheila Walker Hartwell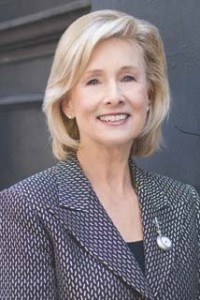 Sheila Walker Hartwell started Hartwell Planning in 1996, a fee-only financial planning firm, initially intended to help divorced and widowed women. Today, she works with a diverse clientele and speaks about comprehensive financial planning issues. In this interview, she discusses how and why even successful small business owners may not be on top of their personal financial planning: they believe that they will work forever, and they may not have an exit plan for their business.
Other topics include:
How succession planning can both help small business owners think about leaving their business and optimize its growth.
Why asking "What's next?" can help business owners leave their small business and move forward—into retirement, or onto the next project.
Why people in the same field can and should collaborate, rather than think of themselves as competing.
How going in with the goal of identifying and meeting each client's individual needs precisely can lead to greater efficiency.
Sheila is the author of Lift the Burden of Debt: How to Climb Out of Debt and Stay Out in 10 Easy Steps, and has been a senior VP in advertising for Fortune 500 companies. A Canadian-American, she holds a BA from the University of Western Ontario in Canada, and an MBA in Finance from Columbia's Graduate School of Business in New York. She also holds a Certificate of Financial Planning from New York University's Center for Finance, Law and Taxation.
Get in touch with Sheila through www.hartwellplanning.com (soon to relaunch) or have an informal, complimentary chat with Hartwell Planning at (212) 772-8654.
Facebook
Twitter
LinkedIn
0Shares