STP062: The Four Lessons You Can Learn from Olympians with Mary Andrews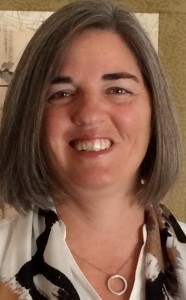 Former Olympian Mary Andrews specializes in working with business leaders who have achieved individual success, and are working to take on responsibility for the broader success of their companies. Here, she discusses the four things that we can all learn from Olympians regarding how to achieve success, beginning with the ability to believe in possibilities of success, and learning how to name and claim what you want. Drawing on her Olympics experience, she also discusses the interplay of individual dynamics with group performance, and how group success can be achieved among teams and communities.
Other topics include:
How competition can inspire everyone to do better
Why "adding a team member" is a misnomer (you're not "adding"; you're reforming the whole team!)
Why everyone should think about leadership—not just managers, bosses, and partners
Succession leadership—how to move from being in charge to helping others prepare to step into leadership roles
Why being successful doesn't mean you have to "do it on your own": why coaches can help you maintain focus
Andrews is President of Andrews Performance Corporation. She holds a Masters Degree from Stanford University, and has more than twenty years of experience in the field of individual, team, and organizational performance—specializing in helping leaders who are dealing with too much to do, not enough time, and frustration with the lack of exciting results.
Get in touch with Andrews via email at MOAndrews@AndrewsPerformance.com or learn more through her website, www.andrewsperformance.com.
Facebook
Twitter
LinkedIn
0Shares