STP066: Finding Your Niche and "Representing the Deal" with Music Industry Pro Marcie Allen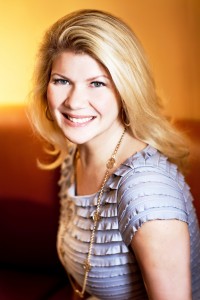 Marcie Allen began booking bands when she was sixteen; during college, she was offered a job at LiveNation's Cellar Door Concerts. At age 25, she founded her first business, MAD Booking & Events; today, she is President of New York City-based music experiential agency MAC Presents. Here, she discusses the importance of identifying and adapting to industry niches: being, in the words of her grandfather Hoss Allen, "a bit of a chameleon" in order to succeed.
She also spoke about how:
"A lot of people think that there's a rulebook when you're sitting down to do an artist sponsorship or endorsement deal. But there's not."
"I don't represent either side—I represent the deal, because if there's not a successful deal that both the artist and the brand are happy about, no one wins."
Understanding where both sides of the partnership are coming from: "What's a win? How are you going to measure your ROI?"
Being passionate vs. being emotional about a deal.
Paving the way for women in the music industry
The new model for entrepreneurship in the music industry: artist apps, social media, branded content.
The new importance of millennials in the music industry.
Allen uses her 21 years of connections in the music industry to "bridge the gap" between corporate brands and the music industry. She has executed partnerships on behalf of brands including Delta, Microsoft, Jeep, Samsung, CITI, Sony, Southwest Airlines, Verizon, and AT&T, and artists including Foo Fighters, Green Day, John Legend, Billy Joel, Imagine Dragons, The Who, Rolling Stones, and Keith Urban. She is a nine-time nominee and four-time winner of Billboard's Concert Marketing and Promotion Award.
Allen was named to Billboard's Women in Music 2010-2014, Billboard's "40 under 40" in 2013, and Billboard's Humanitarian of the Year Award. In 2013, The White House honored Allen as one of their Hurricane Sandy "Champions of Change."
Learn more about Allen or get in touch through MacPresents.com, Twitter (@MarcieAllen), or LinkedIn.
Facebook
Twitter
LinkedIn
0Shares