STP065: Gaining Essential Entrepreneurial Knowledge through Mistakes and Reflection with Tim Fargo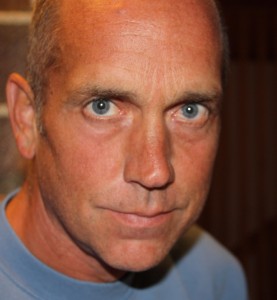 After donating blood to raise money ("which I don't recommend as a way to get capital"), Tim Fargo founded Omega Insurance Services, a firm that, after almost seven years, he sold in 2003 for $20 million. But that's the too-short version of the story: as Fargo discusses in his interview, this success required a series of mistakes and missteps in his previous entrepreneurial attempts—including a bankruptcy—before he had the requisite knowledge and experience to do well. Here, he discusses the value—even the necessity—of failure and self-reflection for entrepreneurs.
He also discusses:
Celebrating victories as your business starts to be successful, but also "keep[ing] them in proportion to what's occurred."
Finding and driving home your niche: "Don't try to push what's not working—focus on what is."
Why it's not the idea that will lead to success, but the ability to execute that idea.
How the rules and values of social media are not different from those of other social contexts: "medium is irrelevant."
Fargo is the author of Alphabet Success – Keeping It Simple, My Rules of Success. He is currently bootstrapping tech start-up Tweet Jukebox, which manages content for Twitter users, and he is an angel investor. He also spoke about Meddle (meddle.it) during his interview, as a startup that plans to re-frame internet comments into opinion pieces that won't get lost in comments sections.
Learn more about Fargo's book at Alphabetsuccess.blogspot.com, and his company at TweetJukebox.com. Tim can be contacted through tim@tweetjukebox.com.
Facebook
Twitter
LinkedIn
0Shares