STP076: "One of the most extraordinary opportunities in the history of business": Breakthrough Technologies with Salim Ismail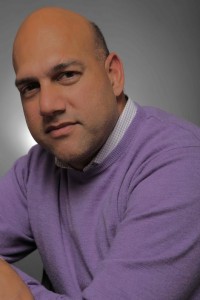 Salim Ismail is a speaker, strategist and entrepreneur based in Silicon Valley. He specializes in breakthrough technologies, and has spent the last six years building Singularity University as its founding Executive Director and current Global Ambassador. Here, he discusses how rapidly-changing technologies are changing both the face and the needs of a variety of industries and society in general, and how this rapid change can translate to opportunities for those who are able to adapt and move at a fast pace.
He also discusses:
Why we're experiencing another "Gutenberg" technology moment—or ten of such moments!—at the same time
How our political, technical, legal, healthcare and education systems all need to be updated for today's fast-moving technological world—and what Singularity is doing to address these changes
Why we are experiencing "one of the most extraordinary opportunities in the history of business", particularly for small and medium-sized businesses that can change and innovate quickly
The challenge of communicating huge visions as a leader to people who may not be in the same headspace
The value of "detoxing" periodically to get away from the psychological stress of starting and running a business
Prior to his work at Singularity, Ismail was a Vice President at Yahoo, where he built and ran Brickhouse, Yahoo's internal incubator. His last company, Angstro, was sold to Google in 2010. He has founded or operated seven early-stage companies including PubSub Concepts, which laid some of the foundation for the real-time web.
Ismail has been featured in the New York Times, Bloomberg BusinessWeek, Fortune, Forbes, Wired, Vogue and the BBC. He advises Fortune 500 executives and many world governments on the future of technology and has recently released his first book, Exponential Organizations.
Learn more about Singularity University at SingularityU.org; Ismail's book at ExponentialOrgs.com, or follow Ismail on Twitter (@SalimIsmail).
Facebook
Twitter
LinkedIn
0Shares