STP078: "Understanding who you are and what you stand for": Overcoming Challenges with Orlando Bowen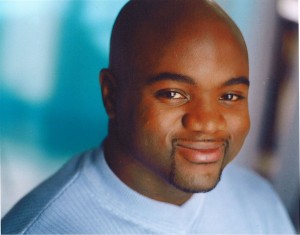 Orlando Bowen is a former professional athlete and television personality who motivates youth and corporate audiences with keynotes. Here, he shares his story of a traumatic 2004 episode in which he was seriously assaulted by two corrupt plain-clothes police officers; he describes how they planted drugs on him and charged him with assault. After being acquitted and settling a lawsuit against the Peel, Ontario police out of court, Bowen has dedicated his life to working with youth, helping them become future leaders. He is the founder and Executive Director of the One Voice One Team youth leadership organization.
Here, he discusses:
The necessity of finding fulfilling work
How "understanding who you are and what you stand for" will help you overcome challenges and move forward.
Surrounding yourself with people who share the same values
How your value system will help you make trajectory-including decisions at "moments of truth"—decisions that may affects your business, life, and relationships
Handling "game breakers"—when you have to set your goals aside to handle unplanned-for situations
Orlando's mission is to inspire people to be "Game Changers" in the lives of others. He created the SWOLE Leadership Development Program (Self-respect, Work hard, Overcome adversity, Lead by example, and Excellence). He was awarded the 2012 African Canadian Achievement Award, the 2013 Queen's Diamond Jubilee Medal, and a national 2014 Harry Jerome Award for community service. He is also the 2015 president of the Toronto Chapter of the Canadian Association of Professional Speakers.
Learn more about Bowen at www.OrlandoBowen.com.
Facebook
Twitter
LinkedIn
0Shares