STP080: "Every business has a story": PR and Branding with JP Hervis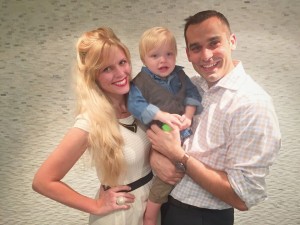 In this interview, JP Hervis discusses his career shift from award-winning journalism to public relations, a shift that "made sense": as a journalist, he was "too often" receiving press releases that he could see needed improvement. Having never taken a public relations or business course, Hervis began working freelance for a small PR firm; he is now the president and founder of Insider Media Management.
Here, he discusses:
How "every business has a story—and the story is usually the people. And the people are the distinctive elements of any business."
How to hire the right PR firm for your needs, and why identifying your needs is so important to firm selection
Why leaders need to consider what story they are telling about their business—both for their customers and for their employees
The importance of maintaining years-long business relationships by "not getting too comfortable" with long-term clients
Recognizing every member of your staff, and being sure they are not growing bored, but are being positively challenged with interesting work
Insider Media Management is a public relations, digital marketing and advertising firm that has represented clients around the country in a wide variety of industries, including medical, technology, sports, entertainment, law, consumer goods, hospitality, and more. Hervis has worked with celebrity sports figures, chefs, CEOs, law firms, doctors and small business owners.
Hervis has received awards and recognition for his work from the West Virginia Associated Press, Mississippi Associated Press, Society of Professional Journalists, and National Academy of Arts & Sciences. In 2014, he was selected by Boca Life Magazine as one of the top 40 Under 40; Insider Media Management has been named one of the top public relations agencies in South Florida by the South Florida Business Journal.
Learn more about Hervis at InsiderMediaManagement.com, or call them at their headquarters in Boca Raton, Florida at (561) 995-6560.
Facebook
Twitter
LinkedIn
0Shares