STP081: LinkedIn Networking and Business Growth with Josh Turner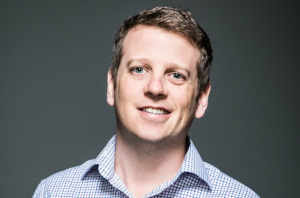 Soon after the 2008 downturn, Josh was faced with a decision: find another job, or create something new? He chose to reinvent himself as a freelance CFO for businesses in St. Louis, using LinkedIn to build his business. Soon, he became a LinkedIn campaign designer for several clients, and in 2011 founded Linked Selling, which has grown to serve clients all over the world in a range of industries.
In this interview, Josh discusses:
Choosing to start a new business in a rough economy
Recognizing when your clients are asking for new services, and having the flexibility to offer them more services
Networking online through LinkedIn—and why it's not all about pitching
Recognizing when you need to hand over parts of the management of your business to others
Placing hiring and training systems in place to make sure that your employees can be successful
Linked Selling specializes in fully outsourced LinkedIn lead generation campaigns. They represent clients in the US, Canada, UK, Asia, and Australia, in a wide variety of industries; clients include Neil Patel and Microsoft. Josh's company also operates LinkedUniversity.com, an online training program for LinkedIn marketing.
Josh's book Connect is being released on June 15; learn more at TheConnectBook.com/smashing, or through Josh's LinkedIn page.
Facebook
Twitter
LinkedIn
0Shares