STP084: "A state of mind and a state of perspective": The Spirit of Adventure with Jeff Salz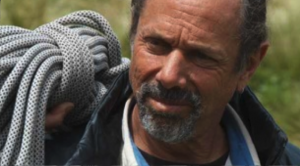 Jeff Salz–anthropologist, explorer, keynote speaker, and expedition leader—advocates adventure as a mode of leadership. In this interview, he describes how "Adventure isn't just defined by the activity—it's really a state of mind and a state of perspective," and suggests that leaders can learn a lot from approaching things from the perspective of an adventurer. This can be helpful to understanding leadership itself; Salz says that in today's swiftly-changing business scene, "You have to have the skills of a leader that once belonged to the expeditionary."
Here, he discusses what leaders can learn from adventure, and where anyone can find it, as well as:
The leadership skills that any expedition-leading adventurer—or any leader—should have, including the ability to stay cool under pressure and have an intuitive grasp of a situation
How to deal with uncertainty while leading a team
Maintaining a sense of "purposeful certainty" about outcomes
How to help a whole team share a sense of urgency and responsibility for outcomes
How approaching business as an adventure can generate a sense of creativity, excitement, and openness to change
Jeff holds a Bachelor's in Outdoor Education, a Master's in Experiential Education, and a Ph.D. in Cultural Education. He is involved in adventure-base education, speaking, coaching and training, and has worked with executives at companies including Microsoft, Google, eBay, Motorola and the Walt Disney Company. He is also a founding contributor to Escape magazine.
Learn more about Jeff at www.drjeffsalz.com, or look for his book, The Way of Adventure. Jeff can also be seen on the History and Discovery networks, and can be reached at jeff@jeffsalz.com.
Facebook
Twitter
LinkedIn
0Shares