STP087: Applying Business Lessons to the Non-Profit World with Nigel Savage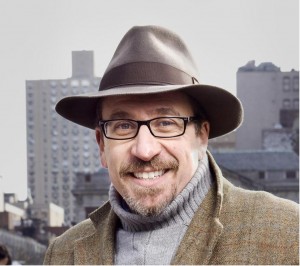 After a career in the British finance industry, Nigel Savage successfully made the leap from the private sector to non-profit management. He founded Hazon in 2000, with the goal of building a more sustainable Jewish community and a healthier world. Here, Nigel discusses the similarities between for- and non-profit enterprises, including: finding the right people for the job, maintaining competitive advantage, organizational systems and structure, and common road blocks.
He also discusses:
Assessing personal strengths and weaknesses and knowing when to ask for help
Recognizing what business components will require continuous or additional work after implementation—such as social media communications, human resources, and internal structure
Overcoming discomfort with fundraising
Reducing bureaucracy while maintaining systems
Keeping the faith: applying religious and community-based assets to solving real-world problems
Nigel founded Hazon with a bike ride across America to raise awareness of environmental issues; today, the New York-based nonprofit has staff in 7 locations around the US, and was designated by the Sierra Club as one of the top 50 faith-based environmental organizations.
Nigel has studied at Georgetown, Pardes, Yakar, and Hebrew University, and has experience as the executive director for a number of independent films. He was a founder of both the New Israel Fund in the UK and Limmud New York. Currently, her serves on the board of Romemu. He has twice been listed in the Forward's annual list of America's 50 most influential Jews.
Learn more about Hazon on the web at www.hazon.org, on Twitter (@Hazon), or on Facebook.
Facebook
Twitter
LinkedIn
0Shares