STP088: Intergenerational Communication and Mentorship with Chuck Ealey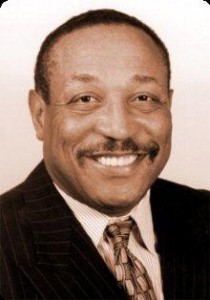 Even by entrepreneurial standards, Chuck Ealey has had a diverse career—or three careers: football star, businessman, and community leader. After a record-setting college football career in Toledo—which, he says, he viewed as a vehicle to getting his degree in business economics—Chuck was passed over in the NFL draft in an era when black quarterbacks were almost unheard-of. Leaving the NFL, he went on to an outstanding career as a quarterback with the Hamilton Tiger-Cats, the Winnipeg Blue Bombers, and the Toronto Argonauts (he describes how "I went to Canada to live the American dream and play quarterback.")
After leaving football, Chuck went on to establish himself as a leader in the financial industry. Today, he is a Certified Financial Planner, radio host, and has been the Mississauga Regional Director for the Investors Group Financial Services Inc. since 1987. Here, he talks about his career and the things that have made him successful:
Handling transitions and difficult periods by moving "one play at a time, one day at a time"—and focusing on what you can control in the moment
The importance of fully focusing on an endpoint or outcome, and having a plan to reach it
The potential communication gaps in inter-generational communication in the workplace, and why "we can't just overlook it and say 'do it like me'"
Mentoring younger workers in the workplace, and emphasizing long-term goals over short-term gratification.
Chuck is a recipient of the Herb Carnegie Community Leadership Award and the African Canadian Achievement Sports Award. He is the founder of the Chuck Ealey Foundation and the Chair of the Board of Directors for the Living Arts Centre in Mississauga.
Learn more about Chuck at www.chuckealeyspeaks.com or at www.undefeatedspirit.com.
Facebook
Twitter
LinkedIn
0Shares