STP090: Facing Entrepreneurial Challenges (and Successes) with Robbin Steif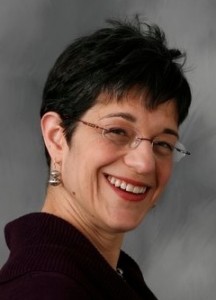 With two successful entrepreneurial endeavors under her belt, CEO and owner of LunaMetrics Robbin Steif is well-positioned to describe some of the common challenges facing entrepreneurs today. One challenge she discusses here is creating a balance between keeping full control over the quality of your product vs. empowering other team members to be actors and decision-makers. Robbin points out the importance of finding the right people for the job, but also of becoming aware of your own strengths and weaknesses as a leader. Because you are a critical component of your business, taking the time to put work into yourself is likely to translate into business success.
She also discusses:
Using data analytics to become a more efficient and cost-effective business
Leaving the corporate track to become an entrepreneur
Overcoming personal issues to advance business
When to release a product on the market
The pros and cons of relying on resumes when hiring new talent
Robbin is CEO and owner of LunaMetrics, an Internet consulting firm that recently celebrated its tenth birthday, and is now an Inc. 5000 company. LunaMetrics is her second entrepreneurial endeavor. Steif is a graduate of Harvard College and the Harvard Business School. She was awarded a 2013 BusinessWomen First award from the Pittsburgh Business Times, as well as a 2014 Diamond Award for leadership.
Learn more about Robbin Steif on LinkedIn; connect with her on Twitter (@robbinsteif); and learn more about LunaMetrics at www.lunametrics.com.
Facebook
Twitter
LinkedIn
0Shares