STP089: "What's Next?": Forward-Thinking Entrepreneurship with Nicole Valentine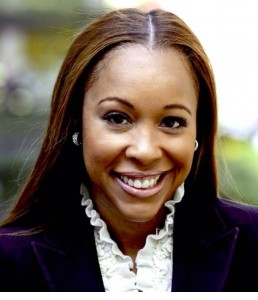 Nicole Valentine is passionate about opportunities to grow, improve, and mature a business. In this interview, the founder of Synergy Business Development describes how, from entrepreneurship to exit strategy, the successful business leader always asks "What's next?" Nicole also touches on the importance of adjusting your product to keep up with the ever-changing human experience, and creating a simple-yet-complete business model that can be transformed and shared. She describes how these forward-thinking strategies can help you move forward throughout a career, from start-up to successful exit.
She also discusses:
Creating a vibrant culture and community feeling by bringing together different perspectives
Making a habit out of being creative
Keeping teams engaged, strong, and productive through clear communication and strong leadership
Considering alternatives to getting an idea to market, such as forming partnerships and utilizing existing channels
Valentine worked as a Wall Street Corporate M&A Lawyer before launching her New York-based consultancy Synergy Business Development. Synergy advises startup CEOs, strategy teams at Fortune 500 Companies, and social entrepreneurs in business development and strategic growth. Last year, Nicole launched a business strategy app, Winly, to deliver her business growth methodology to entrepreneurs around the world. Available on IOS Apple iPad and iPhone, Winly (www.winlyapp.com) includes a suite of Playbooks to inspire teams to win by making strategy a daily exercise.
Learn more about Nicole at www.synergybusinessonline.com, or follow her on Linkedin (www.linkedin.com/in/nicolevalentinemoody) and Twitter (@ValentineSaid).
Facebook
Twitter
LinkedIn
0Shares