STP093: Methods for Achieving Exponential Growth With CEO Theresa Fette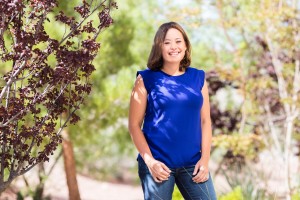 Theresa Fette describes her professional journey as a fortuitous meeting of luck and planning. After earning four degrees and working in law, she took over a failing trust company and transformed the shaky business to an asset management powerhouse. On this week's episode of Smashing the Plateau, Theresa shares her experience in transitioning from entrepreneurship to building a legacy. She discusses how both traditional and non-traditional business practices played a part in her success, the challenges she has faced, and how to maintain business stability while remaining open to change and improvements.
Theresa also discusses:
Making fans early on by removing road blocks for others
The importance of developing the 'likeability factor'
Interpreting metrics and employing decision matrices
Handling difficult or unrealistic client requests
Engendering a positive office culture while managing and motivating employees
Defining one year success goals for new hires
Theresa is a founder and CEO of Provident Trust Group, a leading self-directed retirement plan administrator and alternative-asset custodian. In six years, she increased the organization's assets under custody from $300M to more than $5B. Fortune honored her as one of its most powerful women entrepreneurs for 2012.
Theresa is also a board member of Venovate Holdings, Inc. She holds a LL.M. in Taxation from the University of Missouri – Kansas City, a Juris Doctorate, a Masters in Accounting, and a Bachelor of Science in Accounting, each from the University of Arkansas.
Connect with Theresa on LinkedIn; learn more about her business at trustprovident.com.
Facebook
Twitter
LinkedIn
0Shares