STP102: Growing a Business isn't Just About Making Good Money with Nina Kaufman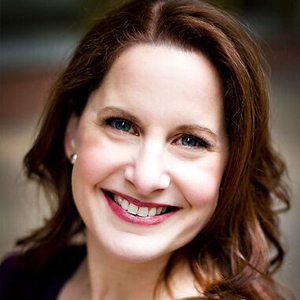 On today's episode of Smashing the Plateau, Nina Kaufman shares her expertise, not just as an ordinary business attorney, but as a small business champion. Yes, business owners want to make more money. But Nina explains there is more to the equation when scaling your business.
Nina also discusses:
Why growing a business isn't just about making money
The most important elements in getting a business to scale
How business has changed for the new generation
Important thought leaders to follow
What to do when the people who are close to you become naysayers
How to know when to delegate, especially when you don't have a lot of capital
Because growing a business isn't just about making good money. That's a lesson that small business champion and Entrepreneur.com legal expert Nina Kaufman learned the hard way. She's no ordinary business attorney. Forbes Magazine calls her "One of the 25 Most Influential Women Tweeting about Entrepreneurship." The U.S. Small Business Administration named her their regional Women in Business Champion of the Year. As a trusted thought leader, she reaches over 2 million readers each month on Entrepreneur.com. She's also a Mets fan by marriage and former stand-up comic.
To her dismay, Nina found out that the business she'd spent over 10 years pouring her heart, soul, and savings into wasn't worth a dime when she was ready to move on. The moral of the story? It's really all about creating freedom. Having options. Building a life.
She has a particular passion for showing owners of service businesses how to stop feeling stuck in their business and wean it off of needing you all the time. You can get a free copy of her special report on "10 Steps to a Million Dollar Business" at BusinessExponential.com/podreport.
Learn more about Nina at askthebusinesslawyer.com, businessexponential.com, LinkedIn, or Twitter.
Facebook
Twitter
LinkedIn
0Shares