The Forever Transaction Featuring Robbie Kellman Baxter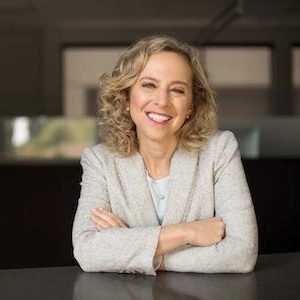 Robbie is the author of The Membership Economy, the groundbreaking book that changed everything.
We discuss:
The best way to do all the things you want to do as business leaders [2:28]
The difference between a forever transaction and recurring revenue [3:09]
How focusing on a forever promise would justify a customer making a forever transaction [5:07]
The way you choose to package your value is how your customers will consume you [7:30]
Why you should not lose sight of the customer's mission while working on your product [10:54]
Problem avoidance: defining the trigger features and hook features of your product [12:06]
The package offering that you would give to your loved ones [14:53]
The attributes that show why long-term clients are not always the best clients [16:59]
The best table and finest champagne at a McDonald's [21:01]
Robbie first coined the phrase Membership Economy over 10 years ago, and it is now part of the business lexicon used by organizations and journalists around the world. The Membership Economy was recently named a top 10 Marketing Book of all time by BookAuthority. Her clients have included Netflix, Microsoft, and The Wall Street Journal as well as several venture-backed private companies and associations.
Over the course of her career, Robbie has worked in or consulted to clients in more than twenty industries.
Learn more about Robbie at https://robbiekellmanbaxter.com/, LinkedIn, Twitter and Facebook.
Brief Description of Gift
Sneak Peek at Chapter 8 of Robbie's forthcoming book The Forever Transaction: How to Build a Subscription Business So Compelling Your Customers Will Never Want to Leave
URL for Free Gift
https://robbiekellmanbaxter.com/the-forever-transaction-chapter-8/
Thank You to Our Sponsor: SiteHub