Author Coach and Consultant After 28 Years in Corporate Insurance Featuring Brian Ahearn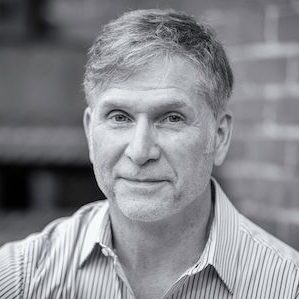 Brian Ahearn is the Chief Influence Officer at Influence PEOPLE. He specializes in applying the science of influence in everyday situations.
We discuss:
The effect of being active outside the walls of your company [2:27]
The role of a true leader for employee's engagement and satisfaction [4:45]
The inkling when you know the change will have to happen [6:53]
The relativity between your success and getting to "yes" [9:31]
All the things that will make you like me will make me like you [10:34]
[11:51]
The power of asking over telling [12:47]
If you're not feeling well, you feel better talking to a doctor rather than a relative [14:44]
Why we would take far more actions to avoid losing than we would to gain [16:24]
A 24/7/365 skill that underlies almost all of the communication we have [18:09]
How to persuade people to come on board when you're a new organization [19:17]
Why you should never underestimate who might be someone who could help you [20:32]
Brian is one of only 20 individuals in the world who currently holds the Cialdini Method Certified Trainer designation. This specialization was earned directly from Robert Cialdini, Ph.D. the most cited living social psychologist on the science of ethical influence.
Brian's book, Influence PEOPLE: Powerful Everyday Opportunities to Persuade that are Lasting and Ethical, is an Amazon best-seller. His LinkedIn courses have been viewed by more than 90,000 people.
Learn more about Brian at https://www.influencepeople.biz/, LinkedIn, Twitter and Facebook.
Brief Description of Gift
A 15-minute video on the topic of pre-suasion
URL for Free Gift
Email booklaunch@influencepeople.biz