The Rapid Growth Guru With Matthew Pollard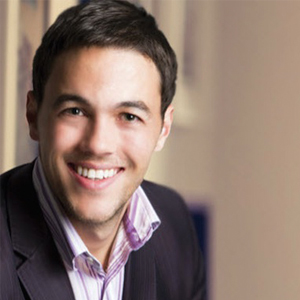 "As soon as you realize that any single process is learnable, then everything is possible."
If you are looking to turn your business into a moneymaking machine, then look no further than Matthew Pollard. He is a globally recognized expert in niche marketing and sales systemization, as well as a renowned public speaker and coach. Today he discusses his winning strategies for achieving maximum results for his clients, as well as his fascinating journey from door-to-door salesman to rapid growth mastermind.
In this episode, you'll discover:
How to define what rapid growth means to you.
Why you need to create the right systems and processes in order to rapidly grow your business.
Common reasons why companies aren't able to attain rapid growth.
Why the rapid growth point period can be extremely perilous for an unprepared business
Why the right marketing message and sales strategy are critical in attaining rapid growth.
Matthew Pollard is the Rapid Growth Guy! With five multimillion-dollar business success stories to his name (and a prestigious Young Achiever Award), Matthew has been characterized as a true differentiation, niche marketing, and sales systemization powerhouse.
Matthew is a recurring guest on Fox7's Good Day Austin, as well as a featured contributor to CEO, Entrepreneur, and Top Sales World Magazine. He is also a sought after judge at America's most prominent startup events including Google Start-Up Weekend, AngelHack, and Microsoft's 60 Seconds to Startup. Matthew now brings about rapid growth and business transformation all over the world through his many speaking and coaching activities, as well as his top-rated iTunes podcast Better Business Coach.
Learn more about Matthew at LinkedIn, Twitter, matthewpollard.guru and entrepreneur.com.
Facebook
Twitter
LinkedIn
0Shares