Transforming Fear, Stigma, and Shame into Courage, Honor, and Respect Featuring Ed Squire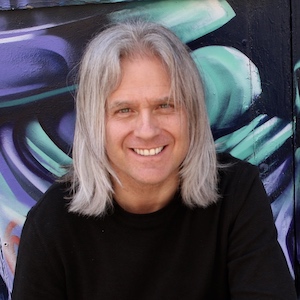 For 20 years, Ed was a top-tier business consultant for Fortune 500 and global companies in the US, Canada, and Europe.
We discuss:
Coming to a full stop and becoming public about personal roadblocks [2:12]
The fundamental problem with performance orientation [5:11]
Find yourself, live yourself, give yourself [7:58]
How to get the attention of 60 to 80 million people to help them move forward [10:16]
The commonality that makes millions of people follow you on the fastest growing means of influence [13:27]
The high-end of producing a good content [15:57]
The beginning of the path to healing [18:10]
In 2016, Ed was on disability with PTSD, anxiety, and depression. In 2012, he began speaking openly about the childhood sexual abuse he suffered and how it was affecting him. This set off a chain of events that changed everything.
Last May, Ed started a nonprofit called MeTooWhatNow to raise awareness about childhood sexual abuse and mental illness, but he wanted to be mainstream and contemporary. So he developed a niche for creating videos and documentaries that are capturing the attention of his target audience and other influencers.
Learn more about Ed at https://metoowhatnow.com, LinkedIn, Twitter and Facebook.
Thank You to Our Sponsor: SiteHub