Coaching after 25 years as a Corporate Leader Featuring Tricia Manning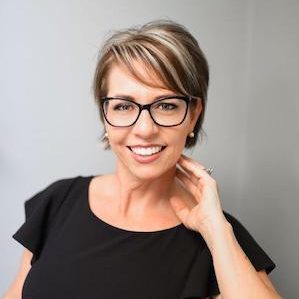 Tricia Manning is a certified executive coach and has been a student of human behavior all of her life.
We discuss:
What keeps you 25 years at the same company [1:18]
Triggers that cause end of employment [4:37]
Resources to help you make the initial steps once you're out of the corporate world [7:23]
Why good networking happens when you're clear what you [don't] want [11:37]
A sudden realization that brings a mixture of fear, concerns and excitement [16:03]
Actions accelerating the process of running a small business [18:48]
Screening for success assignments [22:35]
At the age of 5 years old, Tricia's father was diagnosed with Multiple Sclerosis and her mom became full-time caregiver and breadwinner. This early experience influenced Tricia's values, beliefs and style as she rose through the ranks in corporate America to become 1 of only 2 women on the executive leadership team. In 2016, Tricia faced an unexpected health crisis. She made the difficult decision to end her corporate career but wasn't ready to stop helping others. With a passion to grow strong leaders and fight for gender diversity in the boardroom, she began her own coaching practice. Tricia's excitement is contagious as she lifts others up, leaving them engaged and inspired to take on any challenge.
Learn more about Tricia at http://www.triciamanning.com, LinkedIn, and Facebook.
Brief Description of Gift
Free Heart Leader Assessment (in less than 15 minutes you will find your Heart Leader Score and practice steps to make more meaningful and authentic connections with those you lead)
URL for Free Gift
http://triciamanning.com/lead-with-heart-and-leave-a-legacy-book/