Unleashing Your Creativity With Suzanne Fetscher & Sheila Mullen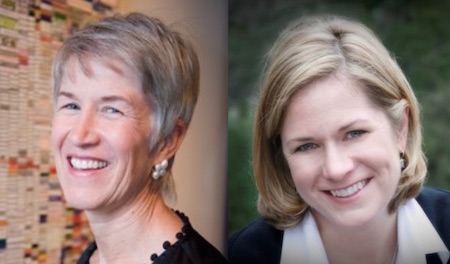 At their creativity think-tank, the McColl Center for Art + Innovation, Suzanne Fetscher and Sheila Mullen have gathered artists from all over the world to teach business leaders how to find clarity, discover solutions, and unleash their artistry. In today's episode, Suzanne and Sheila illustrate the power of creativity, how business leaders can learn from artists, and how to unlock (and harness) your imagination to foster innovation.
In this episode, you'll discover:
How to develop your curiosity and courage.
Why predictability is the antithesis of innovation.
How to seek out inspiration in new (and uncomfortable) environments.
Why businesses need to investigate their own intuition.
Suzanne Fetscher is the President & CEO of McColl Center for Art + Innovation. Prior to this appointment, Suzanne served for five years as Executive Director of Atlantic Center for the Arts in New Smyrna Beach, Florida. Before becoming Executive Director, she served as Atlantic Center's Assistant Program Director, and then Program Director.
As a former entrepreneur, business consultant, and IBM executive, Sheila brings more than 20 years of experience in technology sales, marketing and business development. She is also a graduate of the Innovation Institute and an involved community advocate serving in various volunteer capacities including Health's Angel's Board Chair, Girls on the Run Coach, Leukemia and Lymphoma Society's Team Coach and Queens Learning Society Member. She has an MS from Queens University in Organizational Development and Executive Coaching, an Executive MBA from Baldwin Wallace College, and a BA in Human Environment and Design from Michigan State University.
Learn more about Sheila and Suzanne at McColl Center For Art + Innovation – Innovation Institute.
Facebook
Twitter
LinkedIn
0Shares