Reinventing The Way We Approach Education (Featuring Eric Goldstein)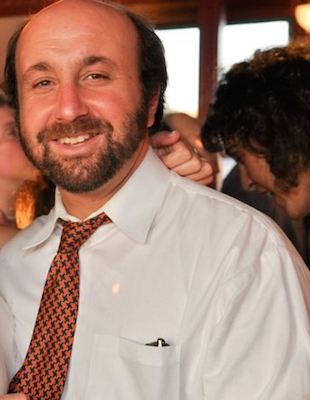 "Students shouldn't write for a grade, they should write to be read."
Eric Goldstein is breathing new life into the American classroom. His teaching model enriches our children's writing, researching, and presentation skills by focusing on material that resonates with them. Now as the Co-Founder of One World Education, this award-winning educator is making a significant impact on a grander scale. Today he teaches us how to grow an organization whose mission breaks the status quo.
In this episode, you'll discover:
How to market an unconventional idea (and make it take hold).
Why it's okay to start small and descale.
How to use numbers to tell a powerful story.
Eric Goldstein is the Executive Director and Founder of One World Education, the Washington, DC-based nonprofit organization that leads middle and high school programs that teach students the necessary skills for college and career writing, while also teaching them about cultural and global issues. Eric has been an educator in public, charter and independent schools, and earned a United States Department of the Interior Partners in Education Award while teaching in a charter school in Southeast Washington DC in 2006. He has worked with educators in more than ten countries and holds a Masters in Education from the University of Vermont and Masters of International Policy from George Washington University. His career in education started after a solo, 5,000-mile bicycle trip across the United States.
Learn more about Eric at One World Education, LinkedIn, and Twitter.
Facebook
Twitter
LinkedIn
0Shares