Using Intuition and Self-Awareness to Improve Your Business Featuring Jennifer Lyall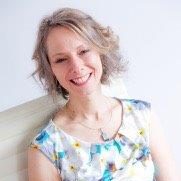 Jennifer Lyall is an Intuitive Business Mentor and Chief Energy Optimizer. As a sought after spiritual development expert she helps you to expand your personal awareness and take responsibility for your energy and how you're showing up in life.
We discuss:
The blend between logic and intuition that moves entrepreneurs forward [2:45]
The significance of dolphins [4:30]
How to align your focus so that you could fuel your soul [6:04]
The stories and expectations that impede entrepreneurs' growth and development [8:10]
The permission you need to discover a spiritual wonderland [10:24]
How to manage your energy so that your life and business evolve [13:15]
An energy check that helps you work less and have more fun [26:38]
This expanded inner awareness helps you to confidently make decisions, be happier and more present in your relationships, work in a proactive manner rather than reactive mode and enjoy a career that builds you up and energizes you! Jennifer is passionate about sharing everyday easy to implement "energy boosters" to bring more calm, mindfulness and joy into your life.
Jennifer is a member of the Canadian Society of Dowsers, an international best-selling author and inspirational speaker.
Learn more about Jennifer at http://www.jlyall.com, LinkedIn and Facebook.
Brief Description of Gift
7 Day Energy Transformation: Boost your energy, happiness and Productivity
URL for Free Gift
Thank You to Our Sponsor: Geri Mazur Marketing
917-509-9906
geri@gerimazurmarketing.com
Facebook
Twitter
LinkedIn
0Shares