What It Means To Be An Authority (And How To Become One) With Goutham Bhadri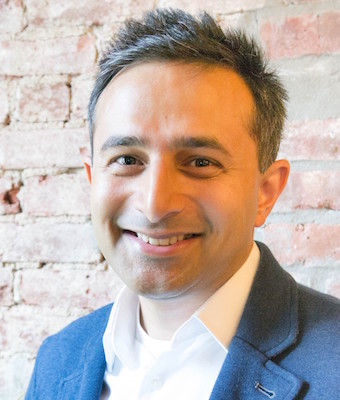 Everyone wants to be an "expert" these days, but why settle for mere expert when you can become an authority? As the self-proclaimed marketing samurai, Goutham Bhadri not only helps his clients elevate their brands, he transforms them into the top authorities in their fields. Today this seasoned entrepreneur reveals what you can do to make this happen for yourself.
In this episode, you'll discover:
Why content creation is an authority's trump card.
The different types of revenue (and how to decide which one works for you).
What to think about when you want to sell your company.
The importance of strong marketing strategies.
Goutham Bhadri is a leader in building and growing recurring revenue for businesses. As the CEO of Marketing Samurai, a New York based digital marketing agency, he helps businesses build their authority, acquire new customers, and grow the value of their existing customers through memberships, subscriptions and licensing. After his last company was sold to FitBit, he began advising entrepreneurs as a Sounding Board member at his alma mater, Columbia Business School.
Learn more about Goutham at marketing-samurai.com, LinkedIn, Twitter and his blog.
Facebook
Twitter
LinkedIn
0Shares