Why Finding Focus Is The Key To Success With Scott Smith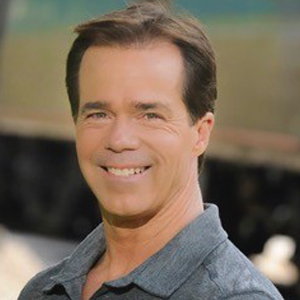 "Life is going to happen. Obstacles must be jumped over to get where you want to go."
The Daily Boost's Scott Smith unveils how overcoming life's obstacles led to his profound journey from radio "shock jock" to motivational master. Smith affirms that mindset is everything, and that only with razor sharp focus will you succeed in business, entrepreneurship, and life in general.
In today's episode, you'll discover:
The difference between obstacles and constraints, and how to deal with them.
Knowing how your message will keep you (and your market) happy.
Your personal why and how understanding it will lead you to success and the ability to overcome obstacles.
How to take life's challenges and energizing them.
Common business roadblocks.
How sharing your story can better yourself, your business, and those around you.
How perception changes with age.
The importance of focus, and how it can boost your business and better your life.
As one of the first to enter the world of podcasting in 2006, Scott Smith is now a podcast legend, having created The Daily Boost – the most downloaded self-help podcast in the history of iTunes. Scott has produced more than 8,000 podcast episodes, and accumulated more than 14 million total downloads.
Scott started professional life as a successful radio personality and spent a lifetime as a radio, television, and voiceover talent. He's been heard in every major market, all broadcast networks, and 10,000 commercials, including Universal Studios Florida, Disney Cruise Lines, House of Blues, Hard Rock Cafe', Red Lobster, Chrysler, Motorola, Olive Garden, Time Life Books and more.
Moving into the world of Personal Development in 2006 with The Daily Boost, Scott was one of the first people to monetize a podcast utilizing a unique creation and production model that embraced storytelling and timeless marketing technique. The result is a thriving coaching, consulting and speaking business. After 14 millions downloads, Scott has become a go-to expert for daily Personal Development, and his expertise in creating a successful podcast.
Learn more about Scott at Motivation To Move, Linkedin and follow him on Facebook.
Facebook
Twitter
LinkedIn
0Shares