Why Publicity Really Matters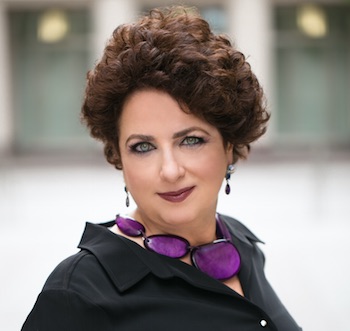 As a publicity and networking strategist Jill Lublin has worked with NBC, Tony Robbins, The New York Times, to name a few. Her interactive keynote speeches are legendary. Today Jill reveals why the ability to garner publicity is one of the most powerful tools in any businessperson's arsenal. She also reveals why telling the simple truth – to yourself and your audience – is the best way to gain recognition.
Topics include:
How to impact your audience in an overcrowded market
The right way to get yourself in the media
Publicity for introverts
How to keep yourself consistently centered
Jill Lublin is an international speaker on the topics of radical influence, publicity, networking and referrals. She is the author of 3 bestselling books: Get Noticed…Get Referrals, Guerrilla Publicity and Networking Magic. Her latest book, Profit of Kindness, will be released in early 2017. Jill is a master strategist on how to position your business for more profitability and visibility in the marketplace. She is CEO of a strategic consulting firm with 20 years' experience working with over 100,000 people plus national and international media. Jill teaches Publicity Crash Courses as both live events and live webinars.
Learn more about Jill at jilllublin.com, LinkedIn, Twitter and publicitycrashcourse.com/freegift.
Facebook
Twitter
LinkedIn
0Shares