How To Find Your Personal Vision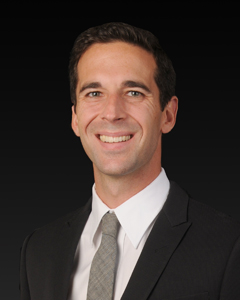 In today's episode of Smashing The Plateau, executive networking expert Matt Spooner reveals why having a personal (and professional) vision is the only way to assume power over your career and start making transformational decisions. Matt shows us why – and how – everyone from senior-level executives to young entrepreneurs can set attainable goals that will turn their personal visions into fulfilling realities.
Topics include:
How to share your vision with other people
Why your career is just like a relationship
Tips for throwing community and networking events
Why traditional networking models no longer work (and what to do instead)
Matt Spooner is the Director of the Executive Network for McDermott & Bull, an executive search firm headquartered in Orange County, California. Matt oversees the firm's efforts to establish and maintain meaningful relationships with senior-level executives throughout the country. Prior to joining McDermott & Bull, Matt spent most of his career forming relationships with influential contributors to various non-profit entities, whose markets he helped establish in Southern California. These entities include United Synagogue Youth (USY), American Jewish University (AJU), and Jewish National Fund (JNF). Matt is an avid endurance athlete who has competed in several marathons, ultramarathons, and triathlons. He received his Bachelor of Arts degree from the University of California, Los Angeles in 2001.
Learn more about Matt at mbexec.net, mbsearch.com, mbinterim.com, LinkedIn and Twitter.
Facebook
Twitter
LinkedIn
0Shares