Why You Need a Marketing Plan for Your Book Featuring Jane Wesman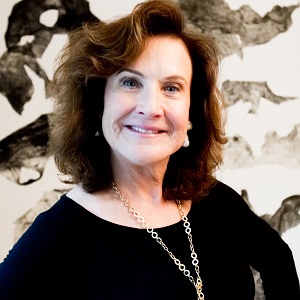 Jane Wesman is an entrepreneur, marketing expert, and mentor. President of Jane Wesman Public Relations, based in New York City, Jane is one of the country's top book publicists with an impressive record of creating national bestsellers, particularly in the areas of leadership, management, and personal growth. She has worked with such business thought-leaders as Charles Schwab, Stephen Covey, Peter Drucker, Marcus Buckingham, and Keith Ferazzi.
We discuss:
Jane's own book, Dive Right In – The Sharks Won't Bite: The Entrepreneurial Woman's Guide to Success, was one of the first to offer concrete advice to help women launch and grow their businesses. She has lectured and written on the topics of leadership and business for many organizations and media outlets.
Jane served as president of the New York City chapter of the National Association of Women Business Owners for four years. She currently sits on the boards of two non-profit organizations: ArtSail and the Women's Media Group, plus she provides funding for an internship program at Simmons University to help students kick-start their careers.
Learn more about Jane at www.wesmanpr.com and YouTube.