Why You Need Psychological Safety to Feel Successful Featuring Teresa Mitrovic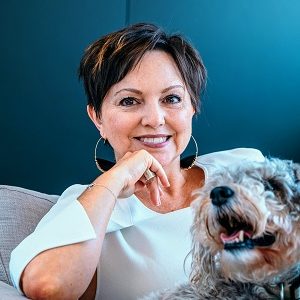 Teresa Mitrovic is the Founder of Oro Collective, a leadership learning consultancy which helps leaders develop the skills to achieve exceptional outcomes while creating a culture they can feel proud of leading.
In today's episode of Smashing the Plateau, you will learn how the experience you are having as an entrepreneur is connected to the tangible performance outcomes you measure.
Teresa and I discuss:
Teresa began consulting after a career in senior leadership roles with Hasbro, The Walt Disney Company, and Universal Pictures. Teresa has delivered keynotes and workshops and coached leaders from all walks of life.
A recognized expert in psychological safety, trust, and performance, Teresa also authored The Currency of Connection – how trust transforms life, relationships, and work.
Learn more about Teresa at:
https://www.orocollective.space/
The Psych Safety Project: https://www.linkedin.com/newsletters/the-psych-safety-project-6892397826123423744/
Special gifts:
$75 discount off courses at https://www.orocollective.space/smashing-the-plateau
Free copy of Self-Trust
Thank you to our sponsor: