Your Personal Turnaround Drives Business Success Featuring Ed Oakley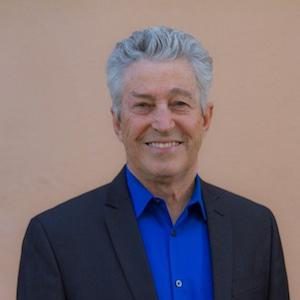 As an executive at HP, founder of Enlightened Leadership and co-author of "Enlightened Leadership," which has sold 295,000 copies, while developing leadership from 67 countries, Ed Oakley's greatest talent is to see simpler, quicker and easier ways to solve complex challenges.
We discuss:
The people who [don't] pay attention to roadblocks [2:30]
A mystical experience in the middle of the night [3:48]
The place where you can find the answer to almost any question you ask [8:11]
The hidden message in little wake-up calls [15:17]
How to bring the best out in yourself so you can be the best professional you can be [19:08]
When your clients are your heroes [22:14]
It's time to ramp this up [25:39]
So, when his $3 million/year business foundered, and he got sick and wasn't sure he wanted to continue living, and his 20-year marriage ended, he was challenged to learn how to address those big wake-up calls, recover and thrive again. And what he discovered while healing all those areas of his own life is now what he is using to turnaround others' lives quicker and easier than ever before.
Learn more about Ed at https://lifesnewgame.com/, LinkedIn, Twitter and Facebook.
Brief Description of Gift
A free masterclass on what it takes to have breakthroughs in all three areas of prosperity: wealth, health, and relationships.
URL for Free Gift
https://lifesnewgame.com/masterclass
Thank You to Our Sponsor: Live At Choice
Access your free training on why positive thinking has failed you https://liveatchoice.com/positivethinking
Facebook
Twitter
LinkedIn
0Shares