Courage Leading to Professional and Personal Transformation Featuring Ann Louden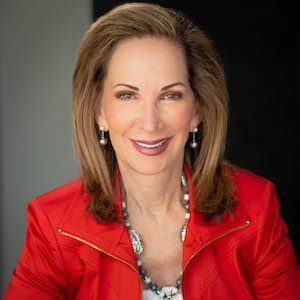 Ann Louden is founder and CEO of the Ann Louden Company following three decades in Texas as a senior administrator in higher education.
We discuss:
A job offer that switches gears [1:48]
An empowering awareness for going into the unknown without a preparation [7:36]
Why you should take the opportunity to leave [9:20]
A sounding board for moving forward [15:08]
A tiny speck in a giant array of diversity [17:34]
Overlaying patterns of existence in a new place [19:38]
The highest level of playing field for non-profit organizations [22:30]
Leading efforts to raise more than $150 million, Ann's expertise in non-profit philanthropy enabled her recent move to New York City. A consultant and speaker, Ann is the author of the upcoming book "Connection as a Superpower: How Social Courage Gives You the Edge in Life and Love."
Learn more about Ann at www.annlouden.com.
Brief Description of Gift
A free download of the Ten Attributes of a Connector
URL for free gift