Your True Abundance Featuring Laura Rotter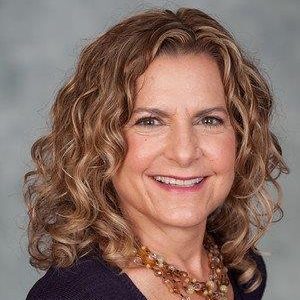 Laura Rotter is a CFA, MBA, CFP™ and founder of True Abundance Advisors, a fiduciary, fee-only financial planning firm located in White Plains, New York with a satellite office in New York City. She helps people both locally, as well as across the country.
We discuss:
Self-exploration as a way to start working on your own [1:33]
Unexpected opportunities show up to an open heart and mind [4:39]
The degree of intention once your business starts growing [10:01]
A blessing that comes after a long frustrating career [12:11]
The trap of becoming a victim of the worst boss in the world [13:54]
The power of like-mined people to help you clarify your mission and fulfill it [15:43]
The financial questions that help life go [17:17]
After 30 years of successfully managing money for institutional investors including Citicorp and Para Advisors, Laura found her definition of abundance shifting. As she reviewed her own financial landscape, Laura realized that abundance wasn't just about accumulating more wealth, but about employing her wealth to do the things she most valued. Her mindset changed from "I must use my life to make money," to "I can use my money to make a life."
Laura is passionate about sharing her financial planning process, which guides her clients toward decisions that integrate the attainment of both financial security AND life satisfaction as they near retirement.
In addition to her work as a financial life planner, Laura serves as Treasurer of Impact100 Westchester, is on the Professional Advisory Council of the Westchester Community Foundation, and is a member of the finance committee of the Hebrew Free Burial Association.
Learn more about Laura at https://trueabundanceadvisors.com/.