Growing Revenue by Finding Your Niche Featuring James Burgess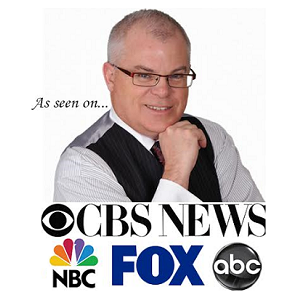 James Burgess is the author of the international bestselling book CHAOS: How Business Leaders Can Master the Power of Focus and "No Problem" Is The Problem; How to Attract and Retain Raving Fans. He is a professional speaker and Founder of FOCUS31 an international management consulting company that are global experts in Business Planning for businesses from start-up to millions of dollars in revenue.
We discuss:
When you're too entrepreneurial for the company you work for [1:47]

The simplicity of a name that makes the difference [5:57]

A business plan is not about a 50-word page [7:56]

James, what's next? [10:18]
How to go through the pains of starting your own business without losing your passion [12:24]
The FOCUS Accountability System Protocol [14:30]
It is usually about somebody's personal dream [17:34]
LinkedIn as a virtual chamber of commerce [18:58]
After graduating from the University of Toronto in 1983 with an Honors degree in Commerce and Economics, James joined the Canadian Imperial Bank of Commerce. James enjoyed 22 successful years with CIBC with the last 10 years as a senior leader of small business responsible for a portfolio of three quarters of a billion dollars with 30 direct reports, receiving the Chairman's Award on three separate occasions for performance excellence.
James founded FOCUS31 in 2006. FOCUS31 enables business owners. FOCUS31 programs enable business owners to identify and focus on the right priorities, to think strategically and to improve the quality of their business decisions generating greater financial results through radical FOCUS on, and accountability for, the activities that will truly advance a business' success.
Learn more about James at https://www.focus31.com.
Brief Description of Gift
Free downloadable version of James Burgess book CHAOS: How Business Leaders Can Master the Power of Focus
URL for free gift