Smartly Moving From Executive Into Entrepreneur Featuring Employment Attorney Gary Ireland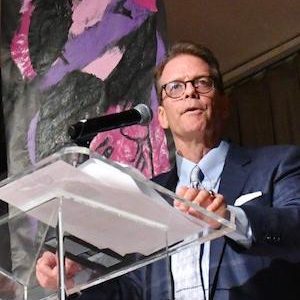 Gary Ireland is an attorney representing executives during job transitions. He solves problems for clients through alternative dispute resolution, such as mediation and negotiation, as well as through traditional litigation.
We discuss:
Why romanticized motivations would often lead to business failure [2:03]
Which way to step when feeling time-pressured due to a job loss [4:46]
How to do research and develop your business concept once you go on your own [6:20]
You never know where good opportunities are going to come from [9:09]
A meat restaurant in an area that serves only vegetarians [10:53]
How to use your employer as a resource [12:21]
Why having a sounding board is a must during times of transition [15:40]
Why employees should have an annual check-up with an employment attorney [17:34]
How to create a frame for a successful outcome [22:20]
Gary represents clients in employment, real estate, contract and environmental disputes, and many other areas. He frequently coordinates with executive coaches to address legal issues during employment transitions.
Learn more about Gary at https://www.irelandlaw.net/ and LinkedIn.
Brief Description of Gift
A free telephone consultation if you send a describe how you view success and send it through Gary's website
URL for Free Gift
or 212-991-5468