How to Succeed in Business: Tips From a Superstar Cleaning Services Entrepreneur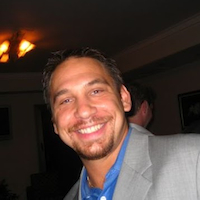 David Steiner and I met through a popular organization for business building, BNI. His specific business may be cleaning services, but David is an entrepreneur through and through. He's always on the hunt for a new prospect.
His focus and discipline set a stellar example that any leader can follow, and I'm elated to be able to pick his brain for you today.
David: What traits do the most successful people share?
David Steiner: I find that most successful people start their day very early and have daily habits that they follow. For me, I am up every morning before 6:00am. I will usually have a cup of coffee while I check some emails. I will then get myself ready for my day. I am out of the house by 7:00am and at my desk by 8:00am. I am so habitual in the mornings that when I pull up to my local Dunkin Donuts, the cashier starts making my coffee so that by the time I get to the counter, all I have to do is pay. I have actually timed my DnD stop to about 2.5 minutes.
I also have my mornings all planned out. It is the time I do my email and phone follow-ups. I try to go to lunch with an empty inbox. I find that when I am meeting with someone who I consider successful, more often than not, if I glance at their phone, the inbox is empty or only has a few unread emails. It shows that they are proactive about managing their time.
What all of this boils down to is the better time management skills one possesses, the more successful they are.
David: What was the most important thing you did to grow your own career? 
David Steiner: I started my own company. I had worked for many different people in many different fields. No matter how much or how little money I made, I never felt successful. Today I can look at the last 5 years and know that I have created something special and I have provided the livelihood for many people. Knowing that gives me the motivation to be the first one up in my family and the last one to bed. It keeps me going longer and harder than ever before.
David: What is the biggest misconception you encounter about business in today's world?
David Steiner: "The customer is always right." If the customer were always right, then they would not need to hire my company. They would do it themselves. We are professionals for a reason. We always need to make the customer feel special and important, not necessarily "right." With that said, I don't go around to my clients and tell them "No, you are wrong. It has to be done this way." When the client is wrong, I look at it as an opportunity to teach them something. Most times, that is appreciated and I have a more loyal client as a result.
David: What's your favorite productivity trick?
David Steiner: I obsess over my various inboxes. Missed calls and voicemails are screaming at me to get back to that person. Unread emails and text messages do the same. I have a hard time sleeping if I have unread items that need my attention. Why put off until tomorrow something that you can do today?
David: What are some of your own professional development challenges? How are you working on them?
David Steiner: One of the hardest things I have to learn was to look at things from the perspective of others. Just because I think something is expensive, does not mean someone else does. It works the other way around as well. The people I deal with as clients, employees, vendors, and partners all come from different walks of life. As a business owner, I have to be adaptable and flexible.
The way I have learned to adapt is to ask A LOT of questions of people. Often time, those questions are awkward or embarrassing or letting someone into certain aspects of my life that are private. These are people in business, my clients, and sometimes even my employees.
David Steiner is the Owner of Dirty2Purdy Cleaning Services, and you can reach him at his office (347-63PURDY) or cell (718-28DIRTY). Or visit his website at www.YouDirtyItWePurdyIt.com.
To get future blog posts delivered directly into your inbox, click here.