Changing The Way We Define Success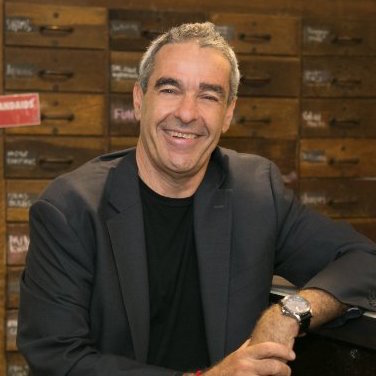 Mark Monchek is redefining what success means for big business. As Founder and Chief Opportunity Officer at The Opportunity Lab, he builds organizations in which leaders put the needs of their customers, employees and communities before everything else. Today Mark reveals why big business is in the midst of a social revolution, and why that means money and status are no longer the cornerstones of success. He also tells us why leaders need to get out of the C-suite and start mingling with their customers.
We discuss…
Making your purpose clear (and sticking to it)
Creating better brand loyalty and engagement
How to measure ROI in employee development
Social media and customer feedback
Why we live in the age of disorder (and what that means for business)
Mark Monchek's mission is to empower conscious leaders to build great companies that make a difference in the world. He founded The Opportunity Lab to uncover unconscious beliefs, and start shifting our mindset from scarcity to abundance. Mark has worked with leaders from Google, Apple, General Electric, Goldman Sachs, The New York Times, the Wharton School of Business, NBC, Columbia University, Time Warner, United Nations, The American Lung Association, and United Way of Greater New York to help them take their organizations to the next level of sustainable growth.
Mark's work has been featured on the Lifetime Network, That Matters, Conscious Talk Radio, WCBS, Catalyst, Newsday, Working Women Magazine, and The San Francisco Chronicle. A chapter from Mark's forthcoming book, The Culture of Opportunity, was published as a part of OD Network's Organization Development in Practice in January 2016.
Learn more about Mark at LinkedIn and Twitter.
Facebook
Twitter
LinkedIn
0Shares