Counterintuitive Strategies to Boost Profit Featuring Maiko Sakai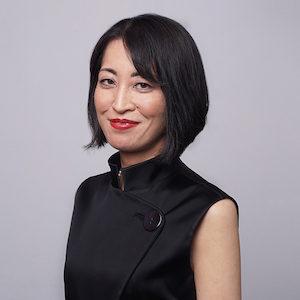 Maiko Sakai, founder of Airtight Concepts, is a NYC-based business growth strategist a.k.a. secret weapon to her clients who are visionary entrepreneurs and CEOs with the desire to build a high-functioning, profit-generating machine of their dreams.
We discuss:
Hidden nuggets in unconventional strategies [2:30]
The right time to draw up a dream organizational chart [7:37]
Identifying the gap between what you plan to do and what actually is needed [9:13]
Why charging by the hour is doing a disservice to everybody [11:18]
The beauty of value-based pricing [16:00]
The psychology shift in one's identity when transitioning from corporate life to entrepreneurship [17:27]
How to get comfortable with your new identity and get over the drama that comes with change [21:10]
As a self-proclaimed Queen of Counterintuitive Strategies, Maiko provides effective but not-so-conventional strategies to boost sustainable profitability for her clients by utilizing both quantitative and qualitative assessments. Originally from Japan, Maiko loves ethnic foods of all kinds, and is a sucker for ultra-contemporary design and exotic houseplants. She earned her MBA from Johnson School of Management at Cornell University.
Learn more about Maiko at https://www.maikosakai.com/, LinkedIn, Twitter and Facebook.
Brief Description of Gift
Access to a free training video
URL for Free Gift
Thank You to Our Sponsor: SiteHub