Esther Weinberg: Dignity, Leadership and Personal Power in the Workplace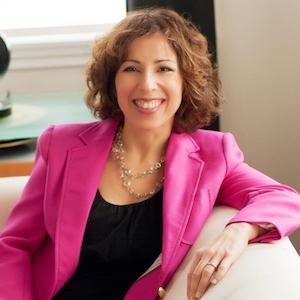 Esther Weinberg is the founder of MindLight Group. She and her team help mid to large media companies, their employees and their executive leadership teams to find and mentor dignity, leadership and personal power in the workplace.
We discuss:
The boundaries you need to stay positive and relevant [3:16]
Things to break and things to accelerate [7:32]
The three pillars necessary to build a culture of dignity, leadership and personal power [9:17]
How to create a degree of certainty when going through organizational change [12:30]
The equation you need to solve to get a sustainable change [16:40]
If you don't know where you're going, any road will take you there [20:53]
Why having a system of ongoing communication is vital to your revenue flow [21:48]
How to create value with a resonating focus [27:41]
Esther is a powerhouse game changer who has successfully transformed organizations, executive leaders and teams for over 20 years. Esther creates breakthrough strategies for such companies as Netflix, Disney, Warner Bros., Universal Pictures, Microsoft, CNN and Imax. Esther has held executive positions at Disney and Fox.
Learn more about Esther at https://mindlightgroup.com/, https://thereadyzone.com/podcast/, LinkedIn and Twitter.
Thank You to Our Sponsor: SiteHub
Get your free copy of the Root Cause Finder
Facebook
Twitter
LinkedIn
0Shares