Sean McKay: Awareness Reputation and Conversion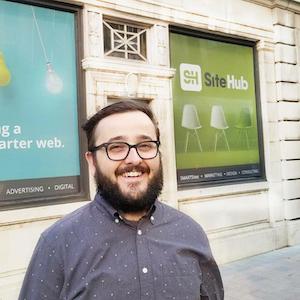 Sean McKay is the CEO of Site Hub, a Rochester company he started in his mom's basement and turned it into a well-established web and marketing agency.
We discuss:
The biggest plateau in Sean's solopreneur career [1:47]
Why charging more doesn't scare people [3:15]
What happens when you raise the cost of your service from $2,000 to $5,000 [6:06]
The bigger problem you can solve, the more important you are [7:42]
The future of digital marketing [9:05]
The ARC of business [10:40]
The advantages to outsourcing a digital marketing agency [13:07]
Going above and beyond one-time service to earn ongoing business [16:56]
Why pretty much everyone has an SEO problem [21:30]
Ways to improve the conversion rate of your website [25:32]
Sean McKay has logged his 10,000 hours (and more) working with clients to perfect their digital marketing. Site Hub has served over 300+ clients in just a few years and recently won the Best in Digital Marketing Award by High Tech Rochester.
Learn more about Sean at https://yoursitehub.com/, LinkedIn and Facebook.
Brief Description of Gift
A checklist of 10 things you can do to improve the conversion rate of your website
URL for Free Gift
https://www.yoursitehub.com/freecro
Facebook
Twitter
LinkedIn
0Shares