Finding Your Unique Value as a Consultant Featuring Dave Saliaris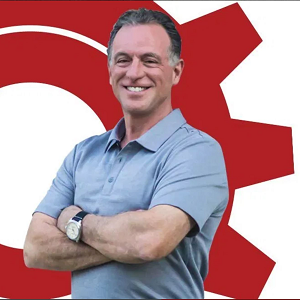 As an accomplished corporate business leader, Dave made a career of turning around underperforming business sectors through thought leadership, innovation, and the use of best practices.
Today he uses his 31 years of experience to empower companies to build sellable value through a private consultancy.
As a 𝘾𝙀𝙍𝙏𝙄𝙁𝙄𝙀𝘿 𝙀𝙓𝙄𝙏 𝙋𝙇𝘼𝙉𝙉𝙄𝙉𝙂 𝘼𝘿𝙑𝙄𝙎𝙊𝙍 |𝘾𝙀𝙍𝙏𝙄𝙁𝙄𝙀𝘿 𝙑𝘼𝙇𝙐𝙀 𝘽𝙐𝙄𝙇𝘿𝙀𝙍 Dave works with clients to create ultimate freedom, to own a valuable, sellable business, that's not dependent on the owner – which means you can scale, sell, pass down or simply run as chairman without being involved day-to-day.
In today's episode of Smashing the Plateau, you will learn how Dave discovered where his 31 years of experience as an accomplished corporate business leader would best serve his clients and himself.
Dave and I discuss:
Learn more about Dave at https://saliarisconsulting.com/, https://www.linkedin.com/in/davesaliaris/, and get in touch with Dave at dave@saliarisconsulting.com.
Thank you to Our Sponsor: