Remarkable Speaking Featuring Shelley Goldstein & Mark Bossert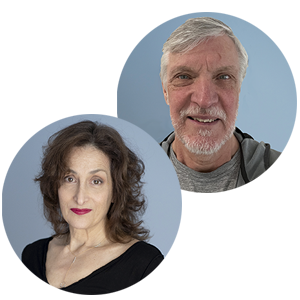 As international speaking coaches and founders of Remarkable Speaking, Shelley Goldstein and Mark Bossert have trained thousands of people in over 40 countries from just about every industry on how to become confident and compelling speakers.
In today's episode of Smashing the Plateau, you will learn how to unlock your inner voice to be seen, speak with intention and make meaningful connections anywhere, anytime about anything.
Shelley, Mark, and I discuss:
Learn more about Shelley and Mark at https://remarkablespeaking.com/, https://www.linkedin.com/in/shelleygoldstein, and https://www.linkedin.com/in/markbossert.
Thank you to Our Sponsor: