How to Achieve Healthy Revenue Growth Yourself Featuring Darrell Amy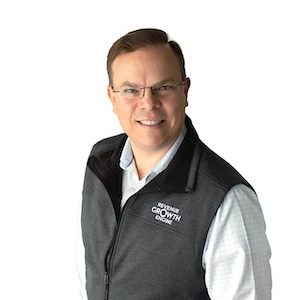 With 27 years of B2B marketing and sales experience ranging from mid-sized local companies to enterprise organizations, Darrell has diverse experience across the sales and marketing landscape. He has trained thousands of salespeople in solution selling, created digital marketing strategies for hundreds of companies, and consulted with Fortune 500 technology companies. He knows what works—and what doesn't.
We discuss:
As a member of the Forbes Business Council, Darrell works with executives to create growth strategies. He co-founded Convergo, where he serves as the Chief Innovation Officer, helping companies develop revenue growth strategies.
Darrell is the co-founder of the Kingdom Missions Fund, providing resources to innovative Christian missions projects. He also leads the ManAlive EXPEDITION team. Darrell is the host of the Revenue Growth Podcast and the co-host of the Selling From the Heart Podcast. Darrell is a frequent podcast guest, keynote speaker, and contributing author.
Learn more about Darrell at https://www.revenuegrowthengine.net/ and LinkedIn.