How to Build a Community Featuring Kimberly Weitkamp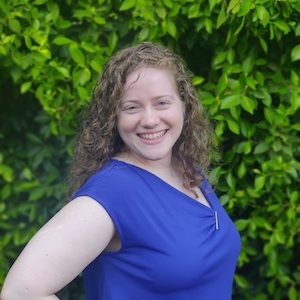 Kimberly Weitkamp is a marketing strategist, podcaster and conversion copywriter.
We discuss:
The seed for the audience conversion method [01:44]
A travel writer's journey to the world of copywriting [04:32]
The best way to understand your audience's needs [05:37]
How to make marketing sound like an extension of working with you [06:18]
Seven layers deep of why you do what you do [08:55]
Communities we might think are not communities [12:50]
The basic steps to building a community [16:10]
The benefits of joining a community for business owners [17:29]
The importance of having a platform that's your own [18:55]
As creator of the Audience Conversion Method and host of the Audience Converter Podcast for Community Leaders, Kimberly helps community leaders, coaches and course creators convert their audience from strangers to loyal fans.
Kimberly works with her clients to put the right message in front of the right person at the right time (especially in emails!). She loves talking marketing, travel and all things sci-fi.
Learn more about Kimberly at https://theaudienceconverter.com.
Brief Description of Gift
A free guide to create memorable emails "Crafting the Perfect Welcome Series"
URL for Free Gift