How to Pinpoint Your Perfect Business Featuring Kat McLead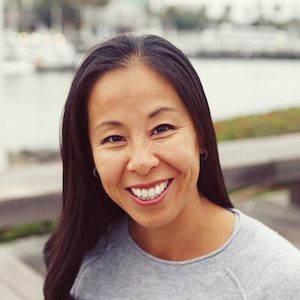 Kat McLead is the creator of Pinpoint Your Perfect Business: *the* proven framework for pinpointing your perfect niche for a high profit, high purpose, and high pleasure business while staying MOM first.
We discuss:
Why the riches are truly in the niches [1:40]
The most common [mom] traps when moving into entrepreneurship [6:56]
What to do when circumstances change in your niche business [10:04]
The art of combining skills for developing a high-profit business [12:17]
The best way to start a niche business [13:58]
The signs that show you which is the right business for you [15:28]
When it is the appropriate time to pivot after niching down [18:13]
How to craft the offer that your clients want to buy [19:14]
Kat helped sex workers transition out of the adult industry into high profit entrepreneurship 13 years ago. And that's how she developed the Profit and Purpose Framework. It's since been continually refined and is now designed specifically for busy moms.
She started her first multiple 6 figure business 20 years ago, and hasn't slowed down since, not even after having her son. A fun fact: That business' profits meant that she had way more money than her husband when they first got married, and was able to pay the entire $450,000 down payment on their home.
Learn more about Kat at https://www.sahmentrepreneur.com
Brief Description of Gift
The 4 Key Steps to Starting Your Own Ideal, High Profit Business as a busy Stay at Home Mom
URL for Free Gift
https://www.sahmentrepreneur.com
Thank You to Our Sponsor: SiteHub