Incremental Steps Lead to Long-Term Sustainability Featuring Catherine VanVonno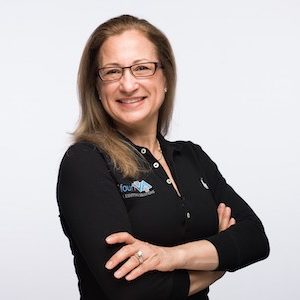 Catherine VanVonno is the President and CEO of 20four7VA, one of the most trusted remote staffing companies in the eCommerce industry.
We discuss:
The result of teaching and helping others replicate your business [2:52]
A natural fit between eCommerce and remote work [5:14]
How to have customers develop a new company with you [6:06]
Strategies for achieving a balance between flexibility and stability [9:04]
How to start adding virtual assistants to your business [14:40]
The times when local staffing is better than remote [17:25]
Combined hiring approaches that could save businesses money [18:23]
What it takes to trust a person who is half a world away [20:34]
On any given day, you'll find Catherine managing her global team of 40+ right from her kitchen table, demonstrating one of the biggest perks of remote work. Before starting 20four7VA, Catherine worked in the healthcare management industry. She has a Master's degree in Industrial-Organizational Psychology and a Ph.D. in Research and Evaluation Methods with a cognate in Applied Statistics from the Virginia Polytechnic Institute and State University. Catherine resides in Berlin, Maryland and enjoys traveling with her husband in her free time.
Learn more about Catherine at https://20four7va.com/hire-a-va/, LinkedIn, Twitter and Facebook.
Brief Description of Gift
Waiving of 50% of the setup fee
URL for Free Gift
Promo Code: SMASHING2020
Thank You to Our Sponsor: SiteHub