Discarding Outside Expectations to Fulfill Your Dreams Featuring Maki Moussavi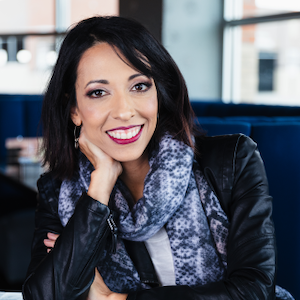 Maki Moussavi is a transformational coach, speaker and author. Her mission is to help professionals who are overwhelmed, stuck or unfulfilled despite the outward appearance of success.
We discuss:
Why you may feel unhappy despite achieving all you ever wanted [1:55]
The risk of dealing with the urgent rather than with the important [3:42]
True supporters only reveal in tough transitions [6:53]
It is not our job to justify our positions [8:35]
The autopilot mode that keeps you trapped [9:33]
The time you need to avoid the hardest summer of your life [12:00]
Tools for high achievers inside and outside the corporate world [14:41]
Why the reward system fails to help us achieve what we want [16:57]
The breadcrumbs approach: how to unwind the way you operate [19:10]
How smart people can break free from miserable circumstances [21:23]
Maki provides the mental tools and support to enable highly transformative personal development that focuses on "reprogramming" to a new mindset that is personally authentic rather than driven exclusively by outside expectations.
Learn more about Maki at www.makimoussavi.com, LinkedIn, Twitter and Facebook.