Learn How to Sell Your Expertise Featuring Caitlin Doemner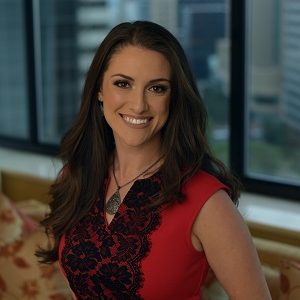 Caitlin Cogan Doemner is the founder & CEO of VirtualCoachingSales.com and ecstaticsales.com. After studying at Oxford University and getting her MBA from Biola University, Caitlin Doemner launched a sales management company which generated over $11M in new revenue for its clients in 8 years.
She has published multiple books, including "The Unseen Sales Machine" and "Sell with Heart." After realizing that the coaching industry needed more transparency, she launched BookofExperts.com — a referral network and a media company that gives transformational leaders (like coaches and consultants) more visibility and consistent referrals.
In today's episode of Smashing the Plateau, you will learn how to use an ongoing process to sell one promise to one person.
Caitlin and I discuss:
Learn more about Caitlin at https://ecstaticsales.com/
Thank you to our sponsor: