Mari Ryan: Creating a Thriving Workplace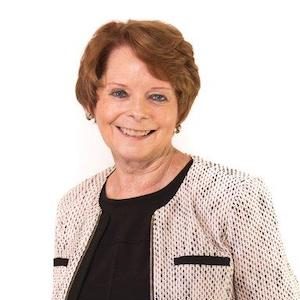 Mari Ryan is the CEO and founder of AdvancingWellness. She is an expert in workplace well-being and leverages over 30 years of business experience in various marketing, consulting and executive roles across a variety of different industries.
We discuss:
What a thriving workplace is [2:52]
Differences in creating a thriving workplace at the macro and micro business level [4:37]
Why surrounding yourself with a supportive network is critical for the success of solopreneurs [8:45]
Ways people in larger organizations can gain support for creating a thriving workplace [12:23]
Consulting projects as long-term arrangements that provide consistent revenue flow [17:30]
Why the day in, day out approach is not so useful when developing a revenue model in the well-being consultancy field [20:04]
The right questions to ask yourself in order to create a persona for your target audience [23:48]
For the past decade, Ms. Ryan has been creating thriving workplaces, through her consulting work and speaking on worksite well-being. Mari earned a Bachelor Degree from Lesley University, an MBA from Boston University, a Master's degree in Health Promotion from Nebraska Methodist College, and is a certified Worksite Wellness Consultant. Mari is an active member of the National Speakers Association. Mari is the author of award-winning book The Thriving Hive: How People-Centric Organizations Ignite Engagement and Fuel Results.
Learn more about Mari at http://www.advwellness.com, LinkedIn, Twitter and Facebook.
Brief Description of Gift
A copy of Mari Ryan's award-winning book
URL for Free Gift
Please, write an email to mari@advwellness.comto receive your free copy of the book.
Thank You to Our Sponsor:
SiteHub: get your free guided worksheet to help you determine your unique value
https://smashingtheplateau.com/sitehub
Facebook
Twitter
LinkedIn
0Shares