Michael Levitt: How to Learn Boundaries in Your Work and Life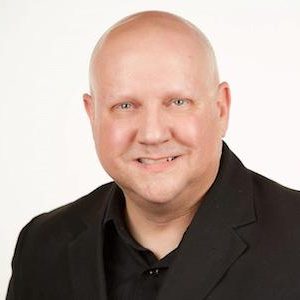 Michael Levitt is the CEO of Breakfast Leadership Inc. He is a public speaker and his book 369 Days: How To Survive A Year of Worst-Case Scenarios brings people back to life.
We discuss:
369 days of worst-case scenarios [1:25]
Biggest mistakes people make when they face a downturn and techniques on how to avoid them [4:00]
Why being able to set boundaries is a skill every leader should have [7:32]
What is a good course of action when you are feeling overwhelmed [11:08]
The C-word that might scare clients in coaching [15:44]
A deep transformation: taking the opportunity to rebuild and help other people do the same [17:42]
There is no shortage of things entrepreneurs can do [20:28]
When the health care industry is not crazy enough [24:15]
Michael focuses on helping individuals and leaders within corporations (Re)Learn BOUNDARIES in their work and personal lives so that they can accomplish more, by doing less, which will save their careers and possibly their lives.
Michael lost his health, his job, his car, and his home all in 369 days. Michael teaches people on how that happened to him, so that they can make the crucial changes in their lives to prevent those losses from happening to them.
Learn more about Michael at https://www.breakfastleadership.com/, LinkedIn, Twitter and Facebook.
Brief Description of Gift
A free consulting call on burnout
URL for Free Gift
https://calendly.com/breakfastleadership/15min
Facebook
Twitter
LinkedIn
20Shares